Looking to Join an amazing Yoga Community with Regular Online Yoga Sessions?
Sapna Sondhi Dutt, Yoga Teacher
[[email protected]; +91 98100 95433]
I have created unique sequences for practising traditional yoga. Each yoga session is different, not a set routine. Physical asanas, breathing, and meditation are done in an integrated flow. Students in my class range from beginners to those who have been attending for over ten years.
YWS STUDIO PROGRAMS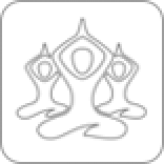 In-person special yoga programs at my studio from time to time. All are welcome. I instruct each student according to their skill level. 25 students per class.
FREE VIDEOS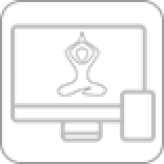 Free yoga videos provided online. Unique choreographed sequences. Topic-wise instructions. Online subscription classes are live.
CUSTOMIZED WORKSHOPS

Custom-designed workshops for corporate and other groups. Conducted in English. 1 to 5 days. Can be held at any location worldwide.
Try my Surya Namaskar do-along yoga sequence
Like my do-along classes?