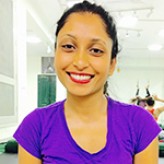 Marketing Director
YWS for 10 years
Sapna is an inspiring teacher. She articulates each asana and meditation practice beautifully. I feel motivated and surrounded by positivity and the desire to practice more. I love the energy of Yoga with Sapna; each movement is powerful and leaves me feeling rejuvenated.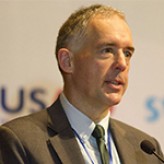 Environment & Energy Expert
YWS in 2013
While in India, I took the opportunity to learn yoga at Sapna's studio, and now feel blessed to have practiced this new discipline near its birthplace and in a traditional, balanced manner that is mostly unknown outside India.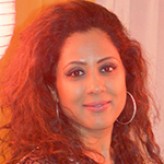 HR Consultant
YWS for 2 years
Sapna is the best guru and teacher I could have asked for. It's the best yoga class for your overall growth – physical and spiritual. My improvement is remarkable. My body aches and pains have vanished. It is so versatile and unique. I look forward to my practice every day.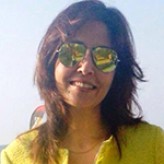 Dance Institute Owner
YWS for 4 years
Sapna is helping people to grow physically and emotionally STRONG. I have greatly improved in all aspects, including my lower back pain. Sapna designs each class based on her deep knowledge of anatomy. The way Sapna describes each stretch, asana, and breathing exercise makes each class an individual class even though it is a group.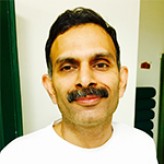 Senior Corporate Executive
YWS for 6 years
Sapna is Fab! Every posture that she teaches us is something which she does herself to perfection (a perfect 10). She challenges each person by combining basic and advanced postures. YWS is a journey. If you are willing to do a little bit more, go that extra mile, Sapna ensures that you will never regret it.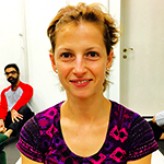 Housewife
YWS in 2015
Sapna is highly qualified, a thorough professional, and an amazing person. Yoga with Sapna has a warm and inviting studio and interesting class (don't even notice the time pass). I have had good results: flexibility, development of balance, control of mind. I love the Yoga with Sapna class. It gives me immense happiness.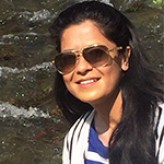 Eye Surgeon
YWS in 2015
Sapna is an inspiration! Yoga with Sapna is a superb experience. My stamina and flexibility have improved; I always have a calm mind after yoga. Try Yoga with Sapna once…you will be hooked…for good!!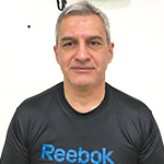 Senior Corporate Executive
YWS for 4 Years
Yoga with Sapna is the best yoga class in town. I have had a huge improvement in my back pain/problems. Even if I have to drag myself out of bed, I try to be there 3 times a week because the variety of asanas, pranayam and challenging variations make for a complete body workout. I respect the fact that, unlike other teachers, Sapna does all the exercises with us. Yoga has now become an essential part of my life.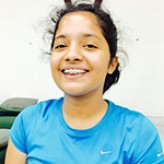 Student
YWS for 3 years
YWS is a special part of my day. Thanks to Sapna, I am a more confident and relaxed person. Sapna is so loving and open and extremely caring. She looks after everyone. I love her. YWS is a great place to cure all kinds of ailments. YWS is the place you need to be!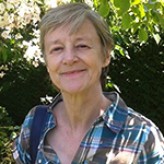 Development Consultant
YWS for 5 years
Sapna demonstrates what is possible! Yoga with Sapna classes take a very comprehensive approach to working out, applying different yoga techniques to exercise all parts, building physical and mental stamina and flexibility. Helps yoga become part of your everyday life.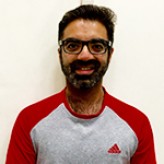 Consultant
YWS in 2015
Sapna is a superb teacher. Extremely professional and very knowledgeable. Yoga with Sapna classes are excellent and highly impactful. A highly structured environment in which to learn yoga under the guidance of a motivated, capable mentor. My goal is to work on pain/sensitivity in my lower back, left shoulder, knees and ankles. It is early days but positive, rejuvenating effects so far.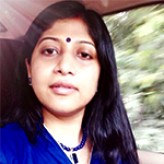 Business Analyst
YWS for 2 years
Sapna is my first yoga guru. She has electrifying energy and in-depth knowledge on the postures and techniques of yoga. Within two months of Yoga with Sapna I experienced great improvement in my health. I am feeling much better under Sapna's guidance. Sapna has made me believe in Yoga!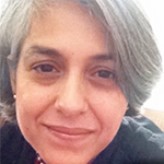 HR Consulting
YWS for 5 years
Yoga with Sapna is great! It is awesome! Sapna is a great motivator and very positive. She is a wonderful human being. I look forward to my Yoga with Sapna class which is wholesome and something entirely different. It keeps me active and fresh and helps me to concentrate on my work. My expertise level has improved consistently to a much higher level.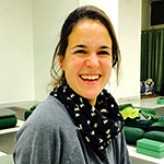 Consultant (Ernst & Young)
YWS in 2015
Yoga with Sapna is a perfect combination between relaxing and fitness. I already feel more flexible and have a better body feeling.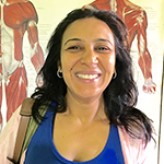 Architect
YWS for 1 year
Sapna is beyond a "yoga instructor". She is an inspiration and a positive energy powerhouse. YWS is a religion for me now. I feel energetic, positive and relaxed. I have had very good results for my back pain, weight maintenance and body toning. YWS is a jewel. I would urge more people to discover it and enrich their lives as I have.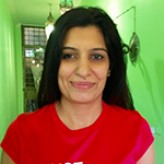 Architect
YWS in 2015
Yoga with Sapna is simply amazing. Sapna is too good and the sessions are simply superb. My goal in coming to Yoga with Sapna is general fitness.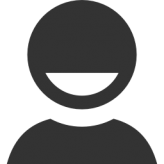 YWS for 3 years
I have tried many yoga classes but none compare to Sapna's by a mile. Sapna's class is everything a comprehensive workout should be – invigorating for the body, mind and soul. It helps in building stamina, strength and flexibility. The pace of the class is fast and challenging for all levels. You walk into class with thoughts of the entire world…but walk out of class feeling centered.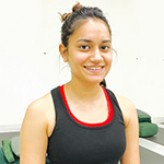 Student
YWS for 1 year
Sapna is extremely knowledgeable about yoga. The YWS class is a mix of asanas, pranayama and meditation. It is a complete package of workout and relaxation. The variations in the routine make the class more interesting. For me physical fitness is very important. Yoga with Sapna has helped me to achieve that in every way.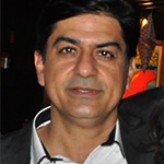 Businessman
YWS for 18 months
YWS is excellent in every way – teacher, environment, versatility. Sapna is an excellent teacher/guru. My experience has been fantastic, awesome. Everyone must experience YWS once and they won't be able to resist coming back to it again and again every day.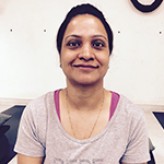 Garment Designer
YWS in 2015
Sapna is a very positive, sincere and dedicated teacher – who has her students' best interest at heart. My stamina and flexibility level have both really improved. It is very important to have a professional teacher who is very dedicated and sincere. There is no better place than Sapna's yoga class.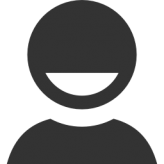 Business Person
YWS for 3 years
After a few lessons with Sapna I always make progress in the poses and I can reset my mind after days of heavy work and travelling. Thank you for your lessons.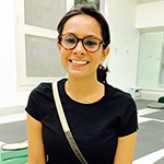 Business Analyst
YWS in 2015
Sapna is learned, a good listener, connects with people and helps them grow. Yoga with Sapna is a good place to learn and experience the inner silence, to challenge your body, and improve your health. I am feeling healthier.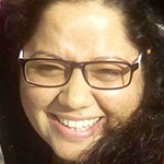 YWS for 3 years
Sapna makes yoga easier and motivating in her ways of teaching. Every class is a different one with new asanas, stretches and breathing exercises. It is an inspiration that I draw from her of being fit and healthy. Till I joined Yoga with Sapna I did not know how much I can do. Yoga with Sapna has changed my perspective entirely towards health and fitness.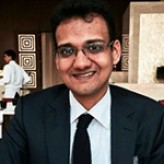 Retail Executive
YWS in 2015
Sapna completely understands your body and soul requirements and addresses them individually even during a group session. She is extremely supportive and encouraging. My anxiety levels have come down and there is deep relaxation in my cervical muscles. The YWS class completely detoxifies me. In a single month I have discovered this inner peace that was completely missing before.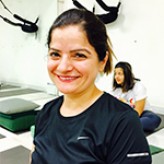 Home Maker
YWS for 1 year
I have been in yoga for 12 years but Yoga with Sapna has given me a new meaning of yoga. Sapna is a yoga guru in the true sense. With Sapna I have experienced a remarkable improvement in my overall fitness level and wellbeing.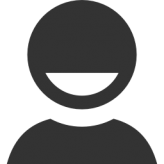 Dancer
YWS for 4 years
As a dancer, physical fitness was very important to me. Sapna's class is the first time I found a program to replace my own personal regimen. Sapna covers so many diverse aspects of yoga, transforming body and soul dynamically and yet gently. I especially love the variety and the newness in every session.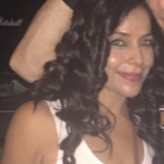 Home Maker
YWS for 8 years
I am one of the oldest students at Yoga with Sapna. Sapna has taught me the importance of physical, intellectual and spiritual balance in my life, while continually challenging and motivating me. Sapna's teaching is truly inspirational! The quality of my practice changed over time, becoming more mindful and focused. I feel lucky to have found such a talented and generous teacher.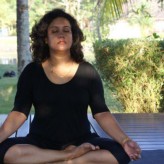 Yoga Instructor
YWS Online 2015
I suddenly came across you on the net and found you very inspiring…I have gone over your videos innumerable times to correct my postures and perfect my instructing abilities… I have been practicing yoga for quite some time…I just completed my [teacher's training] course and plan to open my own yoga studio soon…Thank you for unknowingly mentoring me. Hope to meet you some day. [Message to Sapna]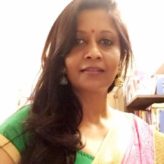 Homemaker & Baker
YWS in 2016
I am so grateful for "Yoga with Sapna". It has helped me to not only exercise but find a balance in this rapidly changing world. Ms. Sapna, my yoga teacher is a true inspiration. Her superb way of teaching allows one to learn and practice at their own pace. She talks yoga. Her poise and positivity reflects in her teaching. She is amazing! Thank you Yoga with Sapna for making me fall in love with yoga.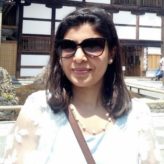 Mgt. Consultant
YWS for 2 Years
I feel extremely fortunate to have found a mentor in Sapna. Learning yoga with Sapna has brought positivity, light in my life and has helped me tremendously in managing stress and anxiety. Sapna brilliantly articulates the benefits of each asana and attends to every student personally. I feel deeply inspired to attend every class and feel grateful to her for opening my eyes to the wonderful world of yoga.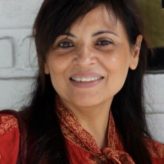 Photographer & Artist
YWS for 2 years
After doing yoga in different countries and with different teachers – eventually found the BEST yoga teacher in Sapna! She is dedicated, fun, fit (an understatement), knowledgeable, and gives a run to people half her age. Each class @ "Yoga with Sapna" is unique and challenging, exercising different muscles of the body (some of which I didn't even know existed). I walk out of the class feeling like a Superwoman!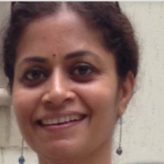 Homemaker
YWS in 2016
I have attended many yoga classes before but YWS has been by far the best. Sapna is an outstanding teacher. It's a treat for the eyes to watch her do the poses. Her instructions are simple yet very effective. One gets a full workout of the body and mind in each and every class at YWS!